The sign of a truly
healthy leadership team
is when its members speak freely. They say what needs to be said without fear and without worrying about how they're saying it. When we choose to be guarded we
waste time
and
rarely get to the real issues
. We treat symptoms while ignoring the underlying root cause. And, sitting through meetings where members make excuses for themselves and their peers is painful.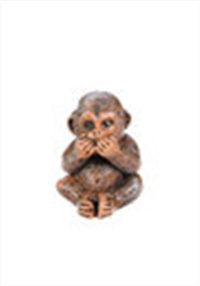 During the check-in [step] at the beginning of a recent EOS™ session, one of the leaders stated that he was frustrated by the
ineffectiveness of the entire team
, himself included. "
We're a horrible team
" was how he expressed it. Another member stated that he'd rather be back in his office getting some real work done. It didn't take long for everyone to chime in with their own frustrations. No one pointed fingers but each person acknowledged that the issue was real and needed to be addressed.
The irony here is that as horrible as they thought they were as a team, the fact that they could
just say it
and get the issue on the table made them healthier than most. They then gave and received some open and honest feedback from their peers—on behaviors that each of them needed to stop doing and to start doing for the greater good of the team. The feedback was
real
,
from the heart
and it
stung
a little. It didn't take long for the REAL issue to surface and once identified it was quickly solved.
After
solving the issue
, priorities (rocks, [as we call the top 3-7 goals or priorities for the next 90 days]) were established with each person clear on what needed to be done by whom over the next quarter. The team was energized and committed. Not surprisingly, they gave each other kudos for completing their most effective meeting together. It was also their shortest meeting.
How is your team doing?
Frustrated? You're not alone. Team Health is a matter of choice. As my friend Larry is fond of saying, "sometimes you just have to say it ugly." Ugly or not, choose to JUST SAY IT!